September 2014
Ted was the head coach of the North Toronto Giants Minor Peewee baseball team in 2014, which had a fun and fantastic season, winning its Toronto playoffs and having a strong run in the Ontario playoffs. The team players and parents honoured him in September with his very own Bobblehead Day!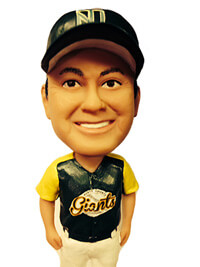 August 2014
Ted Yoannou participates in the ALS Ice Bucket Challenge
If you have been charged by the police with any crime ranging from shoplifting to murder, The Law Firm of Ted Yoannou, Professional Corporation can help.
Feb 02, 2011
Ted Yoannou discusses on CFRB Radio potential snow plowing fraud on February 2nd 2011, distinguishing between Fraud and Breach of Contract with the limits of the Canadian Criminal Code.